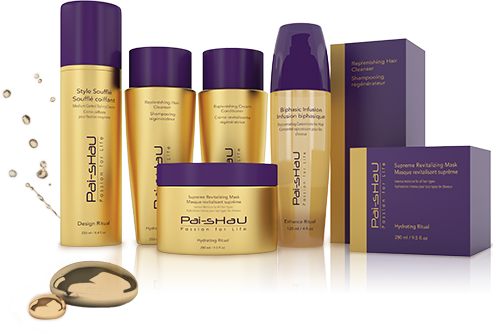 Pai-Shau
Pai-Shau's signature Exotic Tea Complex is an exclusive blend of steeped teas from around the world that work in unison to provide powerful rejuvenating properties that strengthen, nourish and protect the hair. Potent antioxidants, panthenol, vitamins B, C and E are infused into every Pai-Shau product to add body and shine. We are proud to introduce Pai-Shau's luxury collection which includes their Biphasic Infusion, Replenishing Hair Cleanser, Replenishing Cream Conditioner, Supreme Revitalizing Hair Mask and Style Soufflé.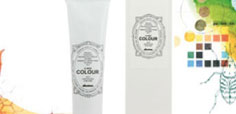 Davines
Founded in Parma Italy in 1983 and family run to this day, Davines' mission is to create high end hair products that allow people to take care of themselves, as well as their environment. Made of superior grade, natural ingredients, Davines' products are built around what they believe in rather than conforming to the mainstream. The result is authentic, original products that connect with people. Their thoughtful balance of substance and style, nature, science, people and spirit allow them to create life enhancing products. We are proud to share this exceptional line of products with you.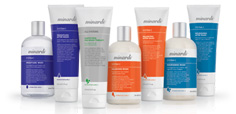 Minardi
We are proud to introduce Minardi LUXURY COLOR CARE STYLERS as important new additions to their line of hair care products at Venue II. All MINARDI products are formulated for color-treated hair. They deliver the precise level of support tat your color requires and deserves.
When you use MINARDI LUXURY COLOR CARE you'll cherish the value of the products and you'll love how your gorgeous salon-created color keeps on glowing. The products are available exclusively at better salons throughout the United States.
Minardi Salon is one of the most recognized salon settings by beauty editors from Elle, W, InStyle, Vogue and Town & Country among.