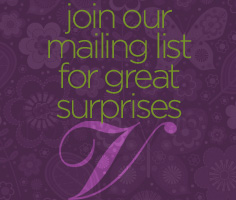 Venue II Hair Design
108 South Finley Avenue
Basking Ridge, NJ 07920
908.221.0500
Hours of Operation
Monday – Friday 9:00 am – 7:00 pm
Saturday 9:00am – 5:00pm
Driving Directions
From Interstate 287… take exit 30A (North Maple Avenue) toward Basking Ridge. Proceed on North Maple Avenue; turn slight right onto Oak Street and then left on South Finley Avenue. Proceed about 1/10th mile along South Finley; we are on your left. For parking, please see Parking below.
From Interstate 78… take exit 36 (Basking Ridge). Proceed north on King George Road (which becomes Stonehouse Road) until you reach South Finley Avenue. Make a right at South Finley (bearing right just after you pass the Getty Station on your right). Proceed about 1 mile into downtown Basking Ridge; you'll see us on the right. To park, go past the salon until you reach Henry Street (about 1/5th mile). Turn right; make your next right into the parking lot. Follow Parking below.
Parking…
Heading east on South Finley Avenue, turn right on Henry Street (The Store restaurant will be on your right; the Lemon Lounge on your left); make your first right into the parking lot. Proceed straight to the back of the lot, where you will find ample parking. We are up the stairs and toward the back of the parking lot.
Heading west on South Finley, turn left on Henry Street and follow above.
For help with directions, please call 908.221.0500